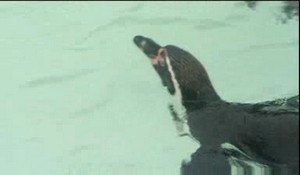 Adopting a penguin leads to a fruitful partnership Jeremy Pollard, the head of science at Treviglas Community College in Newquay, Cornwall, explains how he and the town's zoo have developed a close working relationship, to their mutual benefit. Jeremy's young son adopted a penguin, which they visited every weekend, in the process meeting the zoo's education officer, Mark Norris.
GCSE students now routinely visit the zoo, discovering that the genetics they learn as part of their applied science course is more than just theory, that it's a practical part of everyday life in the conservation business.
The course, which incorporates elements of biology, ICT, business studies, physics and communications skills, is now successfully preparing young people for the world of work.
Several former students at Treviglas, a specialist business and enterprise college, have now joined the staff at the zoo. The zoo has also found a ready source of volunteers in the school's students.