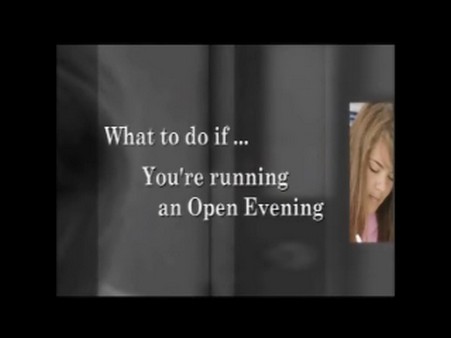 How one secondary school plans an open evening Open evenings offer parents a window into schools, helping them reach a decision about their child?s future.
How can schools make the best of the opportunity? Patricia Wright, Deputy Headteacher at Stoke Newington High School & Sixth Form in north London, shares her experience of inviting hundreds of potential new pupils to school.
Patricia reveals when she starts the planning process, shares tips on publicity and explains how she organises school life to showcase the school.
This programme was created by the Video Request Service in direct response to a request from the Teachers TV audience. If you?d like to make a suggestion, follow the ?Request a Video? link.