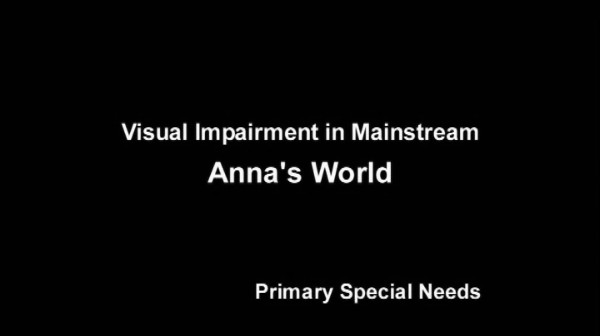 A day in Anna's school life and those that provide support Wadhurst Primary has faced the challenge of incorporating Anna, a severely visually impaired pupil, into their school.
A day in the life of 8 year old Anna gives us a window into her world. Discover how she feels about being taught alongside mainstream pupils and how successful her teachers have been in adapting their classes to suit her needs. Find out what makes her life easier and more difficult at school and how has she found integrating with her sighted peers.
Anna's World is a personal perspective of school life offering an insight into the problems faced by the visually impaired at school and some practical approaches solving them.