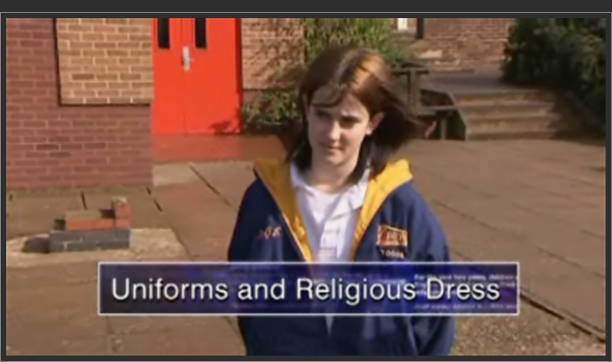 Controversy over religion and dress code in a Birmingham school Burleigh Community College Principle John Smith is apprehensive about the reintroduction of uniforms to the college. The main motivation is safety, as staff want to identify more easily who should not be on site.
After the outcry following the ban on religious dress in French schools, and a recent battle in the High Court in the UK, the school's policy was drawn up to allow headscarves and robes, but there was some confusion over the status of mosque caps.
Not all the pupils obey the new school rules, and two weeks into term about 40 pupils disobey. These include two Muslim girls who fail to wear uniform on the first day.
The Muslim Association describe the importance of the jilbab to Muslim women and the misunderstandings over why it is worn.
The difficulties involved in incorporating religious dress into school uniforms is clearly illustrated and the scene for discussion on school uniform policy is firmly set.