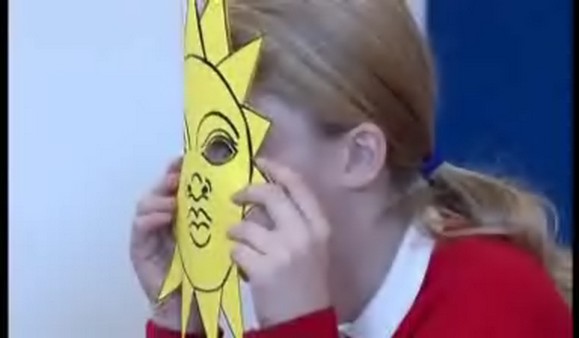 A Year 5 class learn the value of primary sources for history A Year 5 class from Stanley Junior School visits the National Archives in Kew and Henry VIII's palace at Hampton Court, to learn the value of primary sources for the study of history.
The National Archives have one of the largest collections in the world, with priceless documents spanning 1000 years of British history, from Domesday Book to the present day. The class is shown original documents from the court of Henry VIII and learns more about Tudor life and times. It prepares props and rehearses a play (a 'revel') written for the king.
The children then travel to Hampton Court Palace. After visiting some of the state apartments and studying contemporary paintings of the king, they stage an authentic performance of the play in the Great Hall.