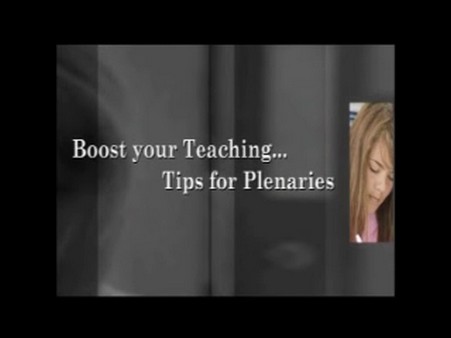 Teacher trainer Fiona Hogg demonstrates how to improve plenaries Expert advice on what makes a good plenary, how to cope with problem plenaries, and techniques to improve questioning – whatever your subject or phase.
A good plenary can be an important stage of the learning process. The lesson's objectives are reviewed, pupils think about their learning and it helps to stimulate interest for future learning.
Teacher trainer Fiona Hogg looks at how you can improve your plenary sessions
Filmed at Chessington Community College, Fiona suggests techniques such as 'phone a friend' as well as ideas on how to boost the quality of responses from pupils.