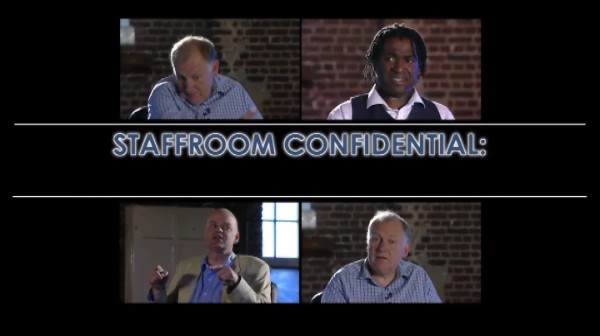 Staffroom Confidential looks at inspiring and frustrating pupils Presenter Peter Curran teases out some great stories from a group of top teachers about the pupils who've made the strongest impression on them, and from whom they've learnt the most.
The free-flowing and personal conversation powerfully reminds us of the impact individual pupils can have on their teachers.
We hear about the girl with autism who played a unexpected part in a school drama and inspired a change in teaching philosophy; the pupils who inspired a teacher to employ straight-talking rather than vague assurances to avoid hurt feelings.
On the other side of inspiration is frustration and we hear examples of pupils who tested the boundaries, like the boy who thought releasing a clutch of live frogs into an English lesson would enhance the learning experience.
Teachers Susanna D' Oyly, Robert Barber MBE, Jonathan Heeley and Claire Willis provide the touching and amusing testimony.