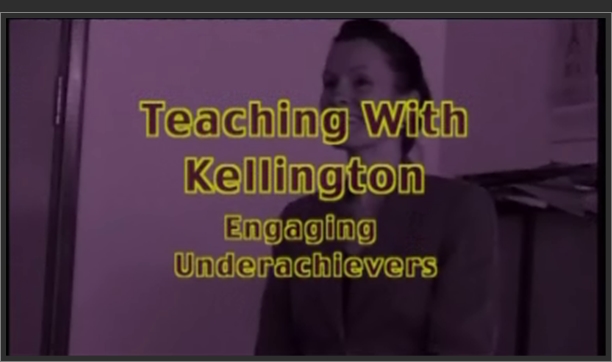 Joanne Kellington works with a NQT on improving behaviour Joanne Kellington is a teaching and learning consultant for Education Bradford. She specialises in behaviour and attendance at Key Stage 3, advising teachers across the LEA on good practice in behaviour management.
In this programme, Joanne works with Clare Hewitt, a newly qualified modern foreign languages teacher at Parkside School near Bradford. Clare has chosen to teach some of the more challenging pupils and is keen to develop strategies to obtain the best results from her students. She is looking for ideas to deal with persistent low level disruption such as ways to stop children from shouting out in her classes.
For Joanne, a lot of low-level disruption has its basis in attention seeking. Her advice to Clare centres on changing pupil behaviour by giving pupils attention for positive behaviour, and rewarding them where appropriate. Armed with the twin aims of providing positive praise and moving around the classroom more, Clare returns to the classroom.