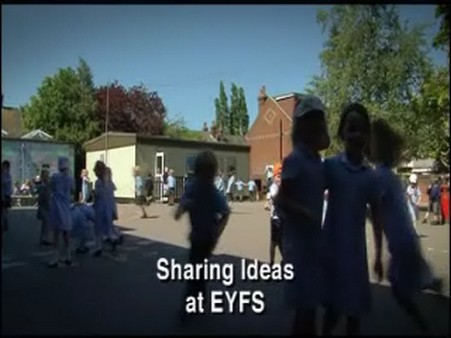 Bayley shows how peer observation can benefit EYFS pupils Two reception teachers come up with new ideas when they work with John Bayley on peer observation.
Recently qualified Laura Green puts a strong focus on developing the children's emerging writing skills and is keen to encourage them to write independently. Today she tries out a new plan, which her line manager Lois Eves observes to be a great success. Not only are the children writing enthusiastically but some are beginning to assess the quality of their work, which John notes as exemplary.
In Lois's lesson Laura picks up tips on how to inject pace by giving the children gentle reminders to move onto new activities. Inspired by the observation process, they come up with four key insights to push literacy skills; to involve children in the planning, to model more active role play, to allow time for observations and a plenary, and above all, to take more risks.