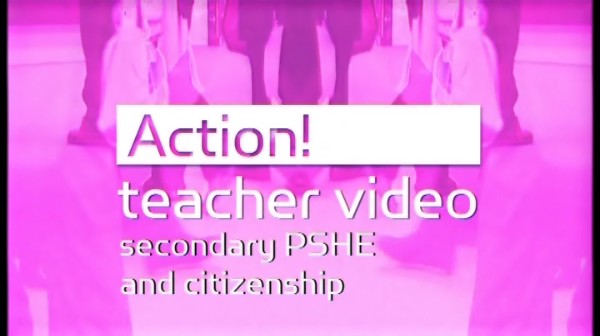 A teacher's video about developing citizenship and learning Wouldn't it be great if teachers had the opportunity to produce their own videos and have them broadcast on Teachers' TV?
Well, that's what Action! Teacher Video is all about and in this episode you can see a video created by Catherine Stevenson from Kingsmeadow Comprehensive School in Gateshead. It's called, 'Can I Be Teacher?' and looks at developing active citizenship and independent learning through a peer educators programme.
Presenter Xanthe Steen is joined in the studio by Catherine, education consultant Adrienne Jones and fellow teacher Gayle Cordiner, to discuss the issues raised by the video. Catherine talks about how she worked with students to make the video and the benefits to self-esteem of the peer educators project. They also reflect on how Teacher Video can be used for assessment and CPD.
See the resources and support materials page for links related to this programme.