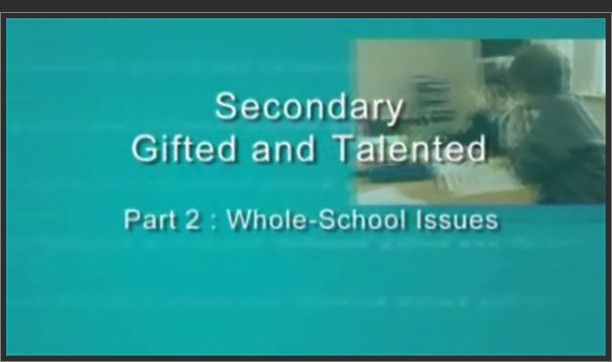 Staff outline the importance of whole school planning Curriculum coordinators at Highams Park School, north London explain the role of the school's Gifted and Talented working party.
Set up six years ago, with representatives from every curriculum area, it is seen as crucial to the success of the gifted and talented programme across the school. This working party was described by one long-standing staff member as \"the most dynamic and most influential initiative\" that he'd experienced in the last few years.
The deputy head explains how they identify Gifted and Talented pupils, what they tell parents and pupils and why the school has taken on gifted and talented initiatives so wholeheartedly.
Pupils on the Gifted and Talented register talk about how they see themselves, how they respond to what the school provides and how they cope with the pressures they sometimes feel.