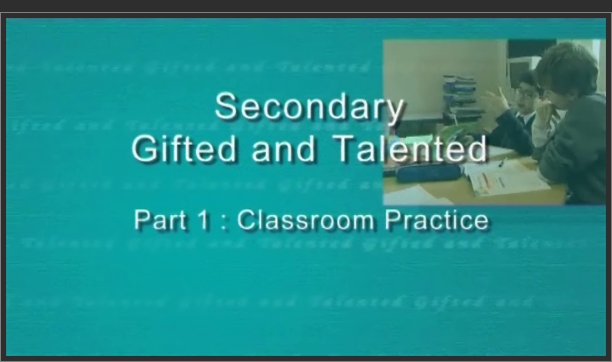 A school where gifted and talented teaching is extensive The DfES National Strategy suggests that in any classroom, up to 10 per cent of the pupils can be defined as Gifted or Talented.
'Gifted' is used to describe pupils with great ability or potential in one or more academic subjects, while the term 'talented' is used for pupils with an aptitude and potential in the performing or visual arts, sport or PE. It is often difficult to meet the needs of gifted and talented pupils in the classroom and to ensure they remain challenged and on course to reach their full potential.
This programme focuses on Highams Park School in north London and the strategies that it uses to meet the needs of their Gifted and Talented pupils.
Examples of good classroom practice are demonstrated in a drama lesson where gifted and talented drama pupils are given special roles to initiate activities for the whole class and in a Year 11 English session where the gifted and talented are stretched by more complex tasks.