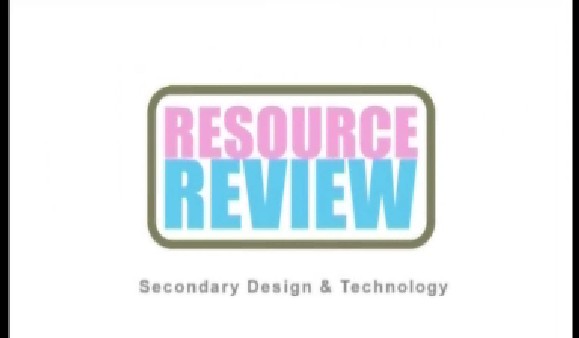 A laser cutter and a new electronics software package get tested Each week, Resource Review experts recommend top resources which are put to the test, giving teachers the ability to make informed decisions regarding the most effective resources ranging from the best publications to the most applicable pieces of software.
Jonathan Boyle, deputy Headteacher of Walsall Academy, selects resources for teaching secondary design and technology.
Teacher Brian Crowder tries out Jonathan's recommendations, including a new laser cutter series from CAD CAM technologies with his class and Circuit Wizard, a new electronics software package from New Wave Concepts.
Jonathan Boyle joins presenter Hermione Cockburn in the studio as she discusses the results and resources, as well as 'Understanding Industrial Practices: Product Design', with panellists Alan Mills of Affiliation Network for the Specialist Schools Trust and freelance education consultant Adrienne Jones.