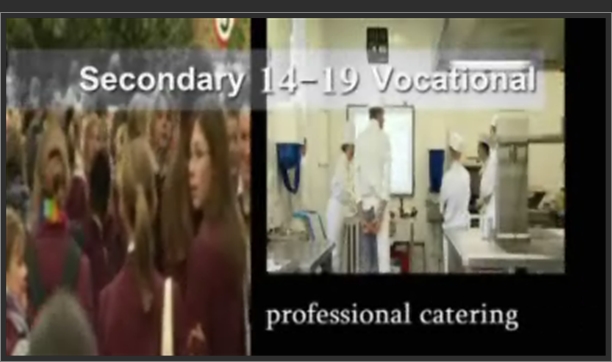 Bridging the gap between schools and FE colleges Warwickshire's education department is a DfES 14-19 Pathfinder tasked to promote and improve collaboration between schools, FE colleges and training providers. Schools offer work-based learning opportunities to students of all abilities at KS4, providing every student with an opportunity to spend one day each week in the world of work.
The programme features KS4 students enrolled on NVQ Level 1 courses in hospitality and catering at Stratford-upon-Avon College.
Students from participating schools are integrated with older FE students during work related learning in professional kitchens and commercial restaurants.
The headteacher from St Benedicts RC High School and Stratford College explain how links are forged to ensure that both the school and college maximise opportunities from the partnership.