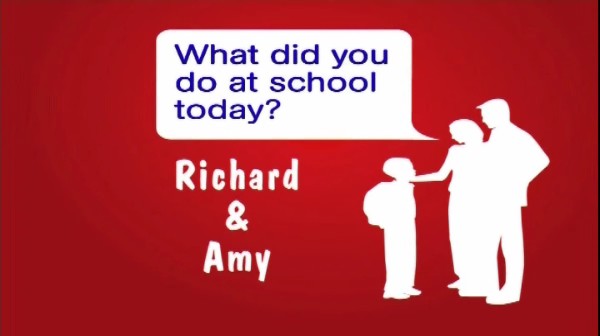 The school life of two students at Key Stage 4 This series takes cameras into the classroom to reveal what's really going on, helping parents finallly find out what children do all day at school and why.
The programme follows 15 year-old Amy and 15 year-old Richard in Key Stage 4. Richard's parents think he's coasting and not pushing himself. Amy has a problem with literacy and with GCSEs coming up, her parents want to support her as well as they can.
For the first time, their parents get to see their children interacting with friends, talking to teachers, listening, reading and learning at school, giving them fresh insight and helping them to change the way they help and support their children at home.
Watching with the parents and helping them to understand what's going on is educational psychologist, Adam Abdelnoor.