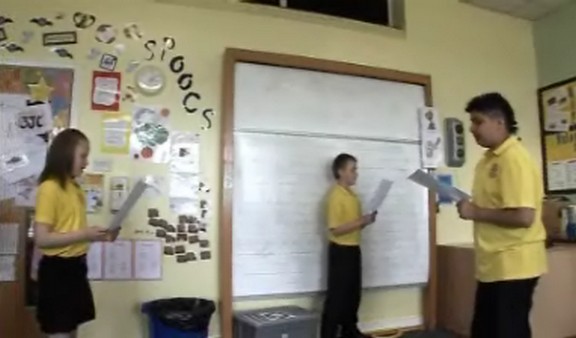 A primary school works with the RSC to improve literacy A West Midlands primary school engages with the Royal Shakespeare Company to develop active approaches to Shakespeare.
St Marks CofE Primary School has developed innovative and engaging approaches to Shakespeare alongside working with the Royal Shakespeare Company. Teachers have attended script writing and performance training days and the RSC have adapted The Comedy of Errors specifically for young children and perform it in the school hall.
The school has seen an early and active engagement with Shakespeare produce a major boost to literacy, particularly for 'reluctant writers'. The programme features children interpreting and speaking Shakespeare's text in the classroom, as well as working with the RSC's professional actors in an action-packed theatre workshop immediately after the performance.
Active participation, dramatic approaches and seeing Shakespeare performed live are all elements of their strategy to help deliver enthusiasm and attainment.