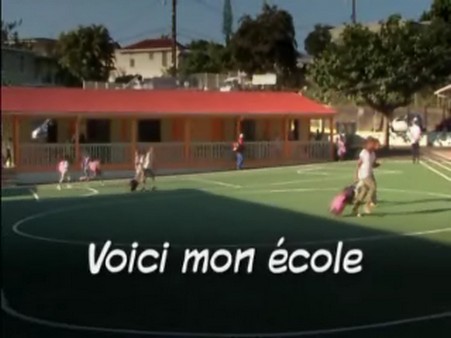 Part two of children presenting KS2 French from Martinique A second collection of short videos filmed in Martinique, to be used as lesson starters for primary French learners.
Filmed on location in Fort de France, the capital of Martinique, the programme features native French-speaking children presenting and engaging in a range of different activities in and out of school. These include a tour of the school, two clapping games (with the words provided on-screen, karaoke-style!), a tour of Fort de France, an interview between a pupil and his grandfather, and a series of vox pops on topics such as the weather, sport, food, music and future ambitions.
The short clips support the Key Stage 2 framework for languages, and present scenarios to prompt discussion and activities in the class, and correspond with the language objectives of Units 19, 22 and 24 of the QCDA schemes of work.
There are accompanying teachers' notes which provide suggested extension activities for each clip.