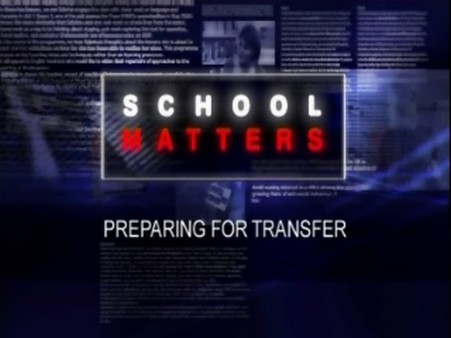 Follow two primary schools preparing Year 6 pupils for secondary We follow the work of two junior schools in Brighton and Hove as they prepare their Year 6 pupils for transfer to secondary school.
One school works hard at ensuring the children make friends easily and another is working with a speech and language therapist to help the children with self-esteem and communication skills.
The children represent a wide cross-section of pupils, including those on the gifted and talented register as well as those with special educational needs.
The wishes and anxieties of parents are also addressed by educational experts Professor Barbara McGilchrist from the Institute of Education and Professor Maurice Galton of the Faculty of Education at Cambridge University.