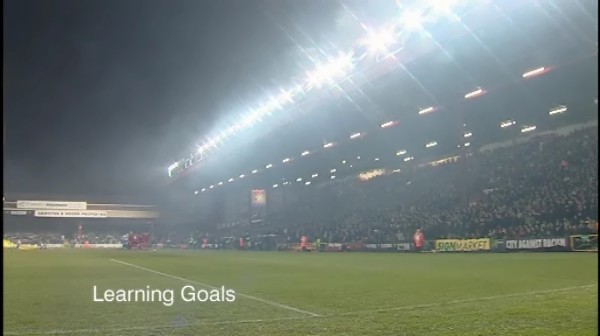 A link between school and football club is scoring goals The City Academy, Bristol opened in September 2003, replaced St George Community College. This specialist sports college caters for 11-18 year olds and has a consortium of sponsors. Bristol City Football Club, University of the West of England and Bristol Chamber of Commerce, jointly pledged financial support totalling £2 million.
The link with the football club has meant that the Academy's sports facilities have to be of a professional standard, with resulting benefits to the schools and local community.
The programme features four students studying for NVQs as sports leaders. Part of their training includes teaching sports skills to primary school children.
The course is not only intended for those interested in a sporting career. Students get to develop key skills such as taking responsibility for others, behavioural management and problem-solving, such as Ahmed, who wants to be a doctor and who enrolled to overcome his shyness and fear of public speaking.