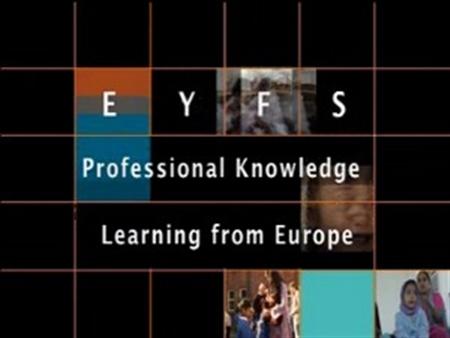 Educators discuss how EYFS is approached in Europe Shot at the European Early Childhood Research Association Conference, EECERA 2010, we feature Prof. Dr. Gunilla Dahlberg, responsible for early years policy in Sweden and researching learning in Reggio Emilia, Italy; and Anne Bentley, Early Years adviser in Sefton. The clip visits Swedish settings that conform to Gunilla?s curriculum.
Gunilla reported the findings of her research at Reggio. The children planned the work, their voice was respected, the ?language? of clay used to mould thinking. Gunilla believes children can teach us about the new world they live in, if teachers are disposed to listen. She feels that the ELG?s in the UK system are counter productive.
Anne believes that Europeans have a lot to tell us, being steeped in ?the rich, competent child?. Gunilla worries that the UK is too target driven and recommends strategies that emphasise the learning process.
Anne challenges practitioners to look at child development holistically.