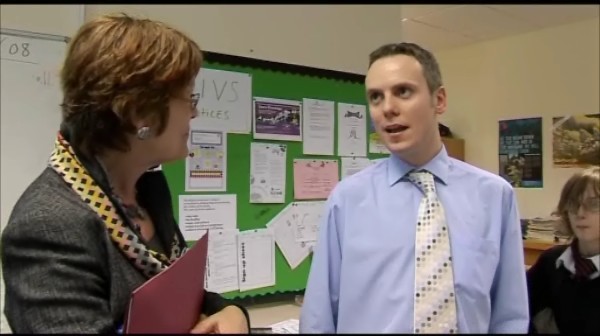 Are lazy boys to blame for a school's lack of progress? Two straight-talking education consultants join forces to help schools crack some of education's most enduring challenges.
Tom Barwood is a former advertising executive, turned motivational guru, while Heather Flint was a highly successful head now working as a Government advisor.
In this programme, they work with Hurst Community College, still smarting after its lack of progress was highlighted in a recent Ofsted. GCSE grades A* to C at 55% could be seen as disappointing given its mainly middle class intake, with lack of motivation, especially amongst boys, getting much of the blame.
But as the investigation takes shape, a rather different picture emerges. Flint's believes the issue to resolve is apparent inconsistencies in the approach to teaching and learning between departments. Meanwhile, Barwood's provocative encounters with the boys indicates significant potential. Are they really as lazy as some in the school suggest, or could their lack of motivation be \"curable\"?