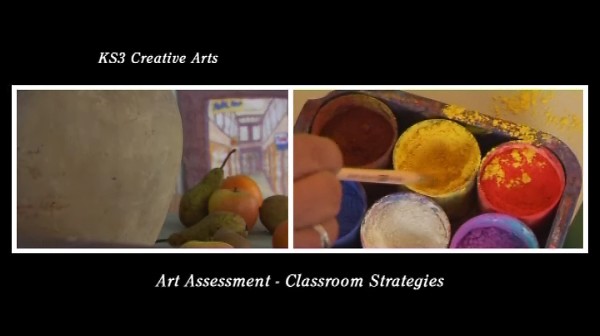 Art departments reveal their pupil level raising strategies The art departments in two schools reveal the strategies they use in the classroom to make sure pupils know what they can do to improve their levels.
Kate Bullivant, Head of Art at St Michael's Catholic Grammar School in North London, has been experimenting with breaking down the level descriptors and applying them very specifically to a Year 8 Urban Environment project. Although the project is still new, she's already optimistic that it is raising achievement and will lead to pupils performing better at GCSE.
Three miles away at East Barnet School, a large comprehensive, Head of Art Paul Chatterton feels it is important to regularly evaluate his pupils work. The programme follows a Year 7 `Face of Objects' lesson in which pupils are instructed in exactly how to improve their levels.
Both teachers discuss the benefits of the strategies they use when awarding levels and full details are available on the Teachers' TV website.