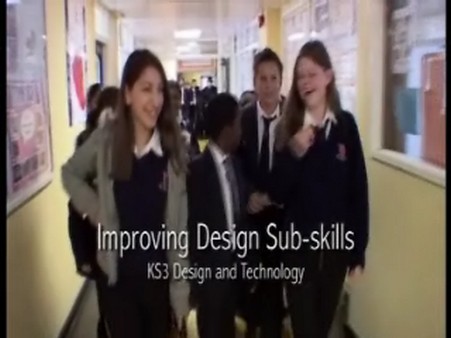 The new KS3 D&T National Strategy pilot in action The Key Stage 3 National Strategy has turned its spotlight on Design and Technology. The focus is a greater emphasis on design and on encouraging students to have confidence in their creativity.
This programme follows resistant materials specialist Sharon Giraud, from Nower Hill High School in Harrow, as she teaches two lessons, three weeks apart, in a nine-week module on jewellery design. Harrow is one of ten LEAs piloting a range of materials and lesson plans which are intended to deliver the KS3 strategy.
In the programme, Sharon delays the specific task of jewellery design to allow students more time to come up with original designs. This is done through the use of Chingdogu images and I-Pac (inspirational product activity) cards, which are intended to stimulate emotional responses that can be used as starting points for generating ideas.
These activities provide an antidote to the plagiarised ideas that pupils often produce.