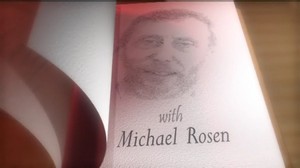 Rosen examines Helen Cooper's Pipkin of Pepper This week Reading Aloud with Michael Rosen examines the upsetting business of getting lost. An absorbing picture book, Pipkin of Pepper by Helen Cooper, is helping children handle this important matter.
Also in this week's show:
· Reception children use role play and soup making to explore Helen Cooper's book
· Michael Rosen's Rant tackles synthetic phonics – he claims to have discovered the design flaw in this method of teaching reading
· and our panel – John Richmond, educational writer, Sonya Bartley, a secondary English teacher, and Winsome Thomas, a teacher adviser, read Purple Hibiscus – an outstanding debut novel by Chimamanda Ngozi Adichie.