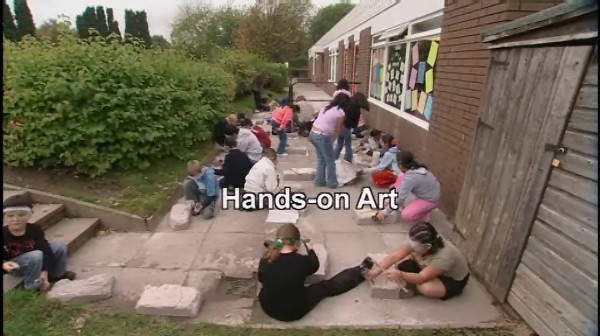 A school who linked up with their local art gallery How one primary school linked up with their local public art gallery in Wolverhampton to enhance their pupils' creativity with a stone-carving outreach project.
This project sees Nisha Patel's Year 4 class from Merridale Primary School, working with an art interpreter from Wolverhampton Art Gallery.
It all starts with a visit to the Gallery's 'Sensing Sculpture' exhibition, where pupils can touch, feel and smell the exhibits, and gain inspiration for their own pieces of art.
The class then takes part in a stone carving workshop back at school where each pupil designs and creates their own stone carving, with guidance from a gallery expert.