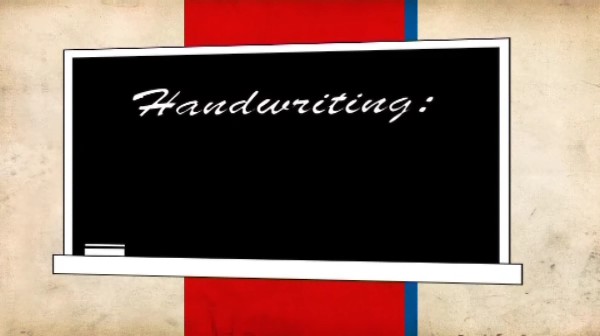 Learn how French schools uniformly teach handwriting Primary schools in France teach an ornate form of joined-up handwriting that has changed little in the last 50 years. Drawing on calligraphic skills, the method of teaching seems formal, and possibly antiquated. Yet the results are impressive. Young children learn to write in a joined-up style from the outset, often producing more a legible script than their British counterparts.
'Le graphisme', formal as its teaching may be, is part and parcel of an educational philosophy emphasising creativity and freedom of expression. French primary schools believe that by teaching children to write in a formal manner, they equip them with the skills to express themselves creatively, unimpeded by poor writing.
This programme visits a primary school in Lyon to see the teaching of handwriting in action.