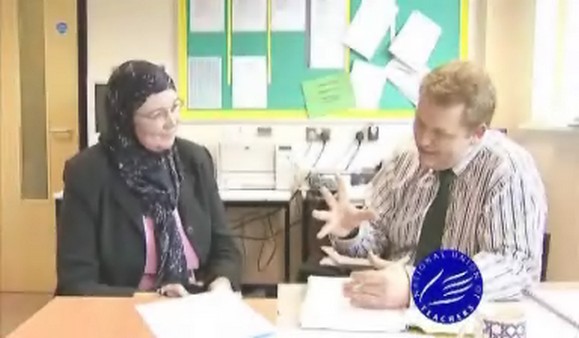 A teacher on the brink of retirement locks herself in the toilet Staffroom Monologues is a series of four short dramas based on the winning scripts of a Teachers TV competition that received an astonishing 725 entries from teachers, support staff and governors.
The programme is introduced by the script-editor and award-winning screenwriter Tony Marchant.
'Eating Apricots' is written by Janet Spooner and follows a teacher, on the brink of retirement, played beautifully by Marian McLoughlin. Locking herself in the toilets, she explains her fears for the future – but will she ever come out?
The monologue is followed by an interview with the author, offering a valuable insight into the thinking behind the drama.