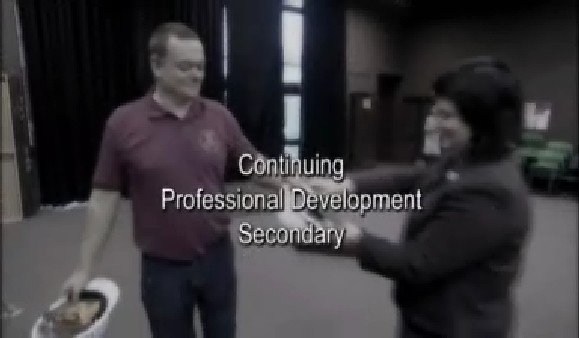 A whole-school INSET day focused on CPD Millais School for Girls in Horsham, West Sussex, delivers CPD across the school by sharing and enhancing the skills of all its staff.
The programme features a whole school INSET day focused on CPD and shows the design and technology department sharing ideas and transferable skills, the science staff experiencing a sample lesson, and the English and modern languages staff improving their use of ICT.
Support staff at the school are involved as well, as the maintenance supervisor trains the head of drama to work safely at heights and a laboratory technician explains new techniques to her head of department.