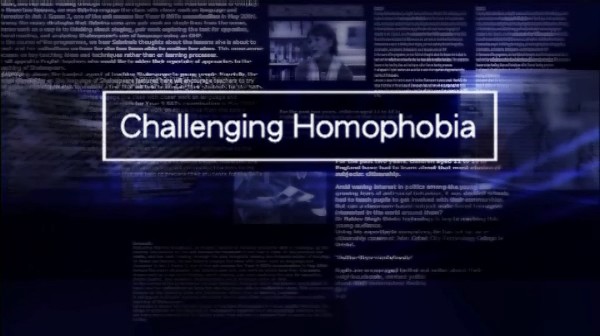 Discover a secondary school's successful anti-bullying strategy Homophobic bullying leads to more gay, lesbian and bisexual pupils playing truant and leaving school earlier than their heterosexual counterparts. Only 6% of schools have specific policies to address the problem.
One such school successfully addressing this issue is the Turton High School Media Arts College in Bolton. The college has introduced the subject of homophobic bullying into its PSHE syllabus for Year 9 pupils and has produced the \"Living It\" campaign in conjunction with Bolton Public Health.
This programme will follow a Year 9 lesson which involves activities to help children challenge attitudes relating to sexuality and will also focus on an INSET session with a representative of the 'Schools Out' organisation.
The programme also features interviews with staff and pupils who have experienced homophobic bullying first hand to illustrate the destructive effect such victimisation is having on pupils and staff in British schools.