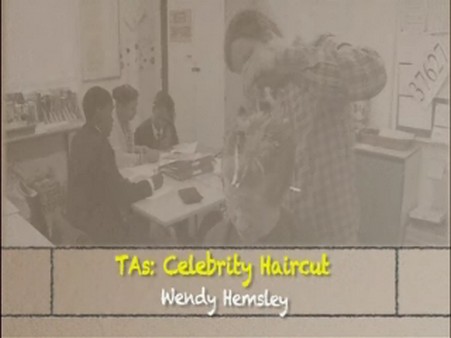 The rewards and challenges of being a TA at school in Leeds In this series of films celebrity hairdresser Michael Douglas is visiting Abbey Grange High School in Leeds to cut the hair of a group of Teaching Assistants, and to learn more about their role.
In this film it?s the turn of experienced Teaching Assistant Wendy Hemsley who speaks about her route into the profession, what the job entails of a day-to-day basis and why she has never been bored in 16 years in the role.
With over 250,000 classroom assistants currently working in England?s schools, Michael Douglas ? hairdresser to the likes of Davina McCall and Tess Daly ? will provides the makeover while teaching assistant Wendy describes the rewards and challenges of life as a TA.