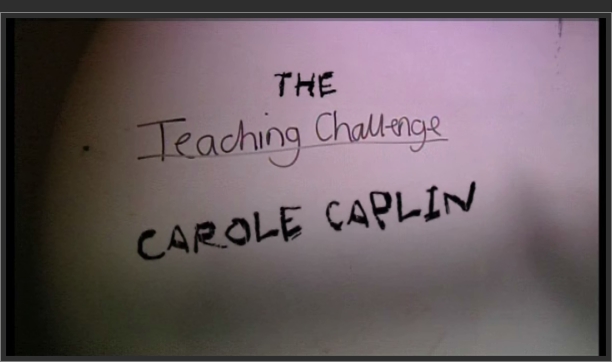 Lifestyle guru Carole Caplin teaches a KS3 food technology class The series where celebrities find out just how tough it is to be a teacher.
In an emotional and inspiring exercise, lifestyle guru Carole Caplin teaches a class of Key Stage 3 food technology pupils at the King John School in Benfleet, Essex.
Carole Caplin's challenge is to teach a lesson about nutrition and the choices and consequences of our eating and exercise habits. She also explores healthy ingredients for snack foods and attempts to illustrate an alternative physical exercise programme.
The difficulty of communicating with teenagers in a class situation is illustrated vividly as Caplin tries various strategies to communicate with her pupils.
At times it's a struggle, but finally she's rewarded with a lively and engaged class. A superb commentary is provided by teacher trainer Carole Woodhouse who also initiates a frank discussion about the techniques involved in successful teaching.