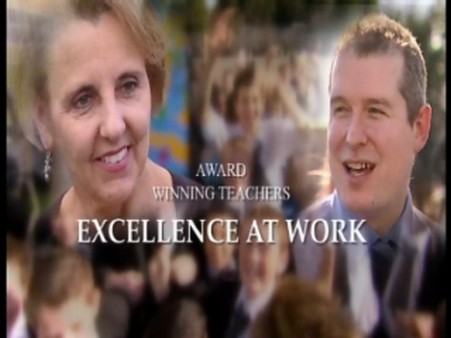 An exploration of the qualities that make a teacher exceptional What are the qualities that make a teacher exceptional? This programme explores the role of the teacher under the following headings:
Guiding philosophies
Personal relationships – peers, parents and children
Understanding individual needs of pupils
Capturing children's imagination
Common barriers to learning
Planning for inclusion
Discipline
Our two award-winning teachers, Ceri Evans a secondary science teacher and Hilary Cook, a primary special needs teacher, have very different styles and work in settings with little in common. This means they also have a very different set of responsibilities. But many of the underlying issues are still the same. We see that at the heart of their teaching lies a passion for learning, combined with a respect for children and a genuine enjoyment of their company. This programme celebrates teaching at its best.