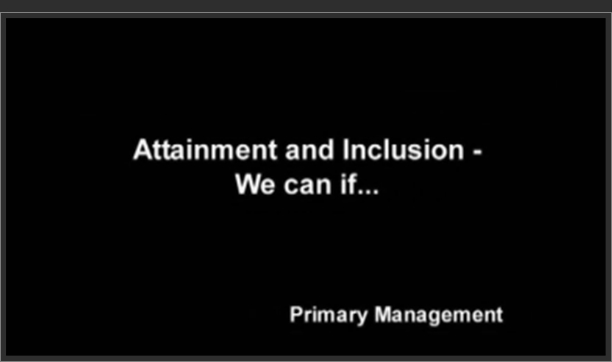 One school breaks through the attainment gap Three years ago, Headteacher Maggie Buttress put Highlands Primary School in Redbridge through a radical programme of change, to bridge the attainment gap and broach issues of inclusion. Working with Professor Barbara McGilchrist at London's Institute of Education, they decided to shift the focus of their work from teaching to learning, and the results have been incredible.
\"There was a growing culture of not doing things, of put downs from other children and of not contributing in class. We've turned that around, telling them to have a go, creating a more open and supportive culture, trying to include everyone and teaching them: we can if?\"
For Professor McGilchrist, it has been a revelation. \"This is truly exciting. The children are enthusiastic, working together wonderfully, supporting each other in their learning> having gone for an inclusive agenda we asked ourselves have we made a difference, and the answer is yes\"
This programme investigates this shift of focus.