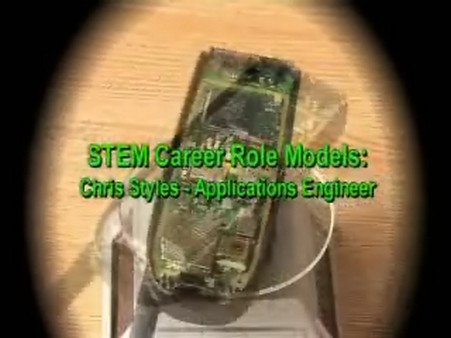 An electronic engineer promotes STEM work with fun experiments STEM Career Role Model Chris Styles works for the Cambridge-based microprocessor company ARM, who design the embedded computer processors used in 90% of mobile phones.
We follow Chris in his day-to-day job to learn more about the work that he does. He then visits Linton Village College in Cambridge to run an electronics workshop. He sets the students off on a range of activities including launching a rocket, building an electronic range finder, an innovative locking mechanism and a small robotic car.
Chris's work life often spills over to his home life and we see him with his two year old son Henry working in the electronics workshop he has created in his garage.
The programme culminates in the launch of the rocket on the school's playing field in an attempt to capture trajectory data from the rocket for analysis later.