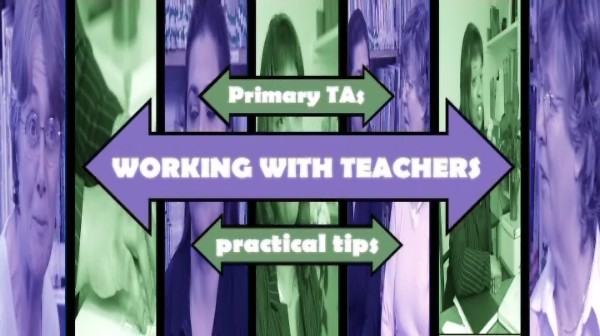 Working with Teachers – Practical Tips
Tips and advice to improve the TA/teacher relationship This programme looks at how to tackle some typical concerns of teaching assistants (TAs) in the teacher/teaching assistant working relationship.
TA consultant Mellina Allison offers practical advice and ideas for overcoming common difficulties encountered by teaching assistants, including working with NQTs, teamwork, planning, assessing, training and career development.
Five primary school TAs from Streatham in South London, look back over the years and compare how their roles have change and developed.
This programme follows on from 'Working with Teachers – Exploring the Relationship'.