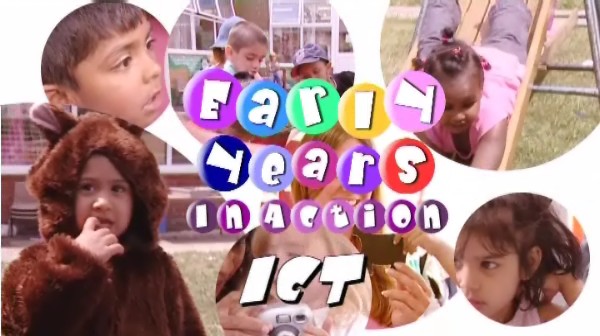 How a nursery is embedding ICT across all areas of learning ICT is seen as an indispensable tool at the heart of teaching and learning these days, and age is no barrier to embracing a range of technologies. This programme shows how one nursery is embedding ICT across all areas of learning in a creative and integrated way with their 3 and 4 year olds.
Southall Early Years Education Centre takes a dynamic approach to ICT, including it in all six areas of the Foundation Stage. Sally Dennis, ICT Co-ordinator in Ealing, trains and supports staff, raising their competence and confidence levels.
Rozina Hyder, Ranbir Jaswal and Rochelle Lesley work with small groups of children to extend their learning, using equipment appropriate for their level of development.
This includes cooking with a microwave, using a simple tape recorder to record a song, getting parents to use digital cameras for recording, looking at garden worms under a digital microscope and a webcam with a record facility to develop sequencing skills.